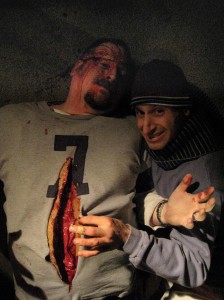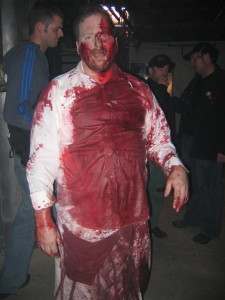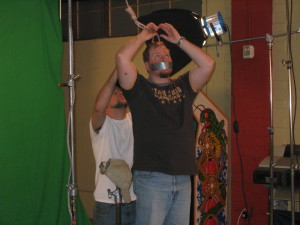 I've worked on a lot of terrible films! But most of them are good-terrible, and a few are actually good-good! These are my credits as a film producer, line producer/production manager, screenwriter and occasional actor, in reverse chronological order.
WITCHCRAFT 16-HOLLYWOOD COVEN

POST PRODUCTION – POSTER ART COMING SOON!

Writer

Sixteenth installment in the largest horror franchise in history! Synopsis coming soon!


WITCHCRAFT 15-BLOOD ROSE

POST PRODUCTION – POSTER ART COMING SOON!

Writer

Fifteenth installment in the largest horror franchise in history! Synopsis coming soon!


THE SUMMER OF MASSACRE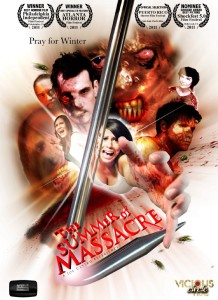 Associate producer, actor

This anthology slasher film presents eight killers in five gory tales. Included in the Guinness Book of World Records for the Most Kills in a Slasher Film – 155!


QWERTY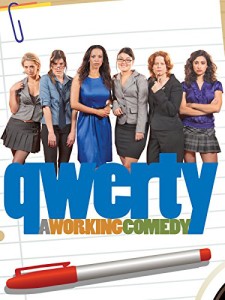 Production manager

Conglomerated Assets, a brokerage firm is sinking fast as its CEO checks out and leaves the company to his inept film school drop out son. Enter Quincy, Waverly, Erica, Rudy, Tina and Yasmine. Team QWERTY–six sexy secretaries that must save the day.


THE LOVE PATIENT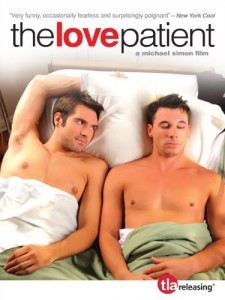 Production manager

Paul is a success who has gone stale with his work and his life. He has lost the love of his life but they are still co-workers. So he decides to "get" cancer so he can be popular again with Brad. When the (supposedly fake) test result comes back, he is diagnosed with an actual spot on his lungs which has "metastasized" and he is put to bed rest and on a drug regimen. But is the diagnosis real or faked or an "intervention" by his friends, co-workers and ex-lover… His family and friends do, in fact, assemble around him and hilarity ensues – with some familial bickering.


PORNOGRAPHY: A THRILLER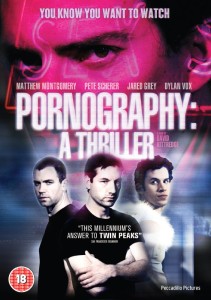 Producer, line producer, actor

A gay porn star's mysterious disappearance becomes an obsession for both a writer and another adult film star, leading them into dark supernatural corners that were never meant to be explored.


SOCKET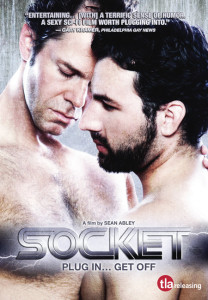 Writer, director, producer, actor

After being struck by lightning, Dr. Bill Matthews recovers in the hospital where he also works. An intern named Craig Murphy slips him a card inviting him to a meeting of "people just like us." In this "group," Bill finds other survivors who have been electrocuted in various ways. But the doctor soon discovers that the members are addicted to the electric current. And not only does Bill become hooked, his relationship with sexy Dr. Craig Murphy deepens, setting a chain of events into shocking motion.


GAY BED AND BREAKFAST OF TERROR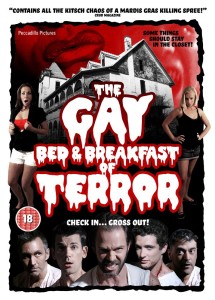 Producer, actor

Helen and Luella are just another typical God-fearing mother and daughter who happen to bake Mincemeat muffins and run a charming if not a bit faded Bed and Breakfast Inn. Or are they? On the eve of the biggest gay party weekend of the year, and having not made advance reservations, five 'couples' find themselves having to make accommodations far from the city. There's Dom and Alex, the 'performers' and Deborah and Gabby, the sophisticated, entrepreneurial 'lipsticks'. There's also Mike and Eric, the upscale 'yuppie' power couple and their annoying 'fag-hag' friend, Lizette. Also checking in are Starr and Brenda, the struggling folk singer and tough-talking tomboy and lastly Rodney and Todd, the sugar daddy and 'personal trainer'. What should have been the biggest gay party weekend of the year quickly turns into every gay and lesbian's worst nightmare! In the middle of the desert, off the main highway, lies The Sahara Salvation Inn. "A small slice of paradise here in the desert". As the guests check in, they slowly come to realize (and some too late!) that The Sahara Salvation is not all it appears to be.


BUTCHER HOUSE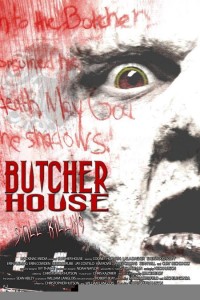 Line Producer, actor

In the 1960's at Arthur Kingston's old butcher house blood and guts were routine. That all changed one night when the blood spilled was human. At the hand of a murderous, rampaging butcher, two workers and the owner's son were killed. The factory was shut down. Decades pass. The massacre became a legend, but the abandoned butcher house still held the evil in its halls. As six teenagers explore the old butcher house, they unleash the horror that lies within.


NINE LIVES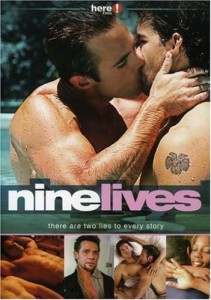 Producer, actor

One person's life leads to another in this web of tales about drugs, sex, gay life, aging and being HIV+. Each is played out in a series of steamy, telling monologues. Starring Dennis Christopher (DJANGO UNCHAINED, FADE TO BLACK), Debra Wilson (MAD TV) and William Christian (ALL MY CHILDREN).


A BEARS STORY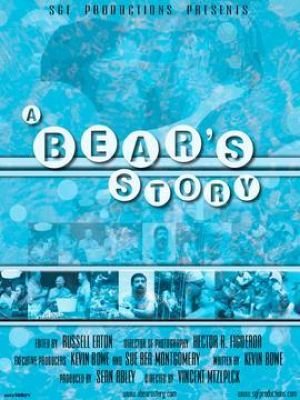 Producer, actor

When a gay man is invited to what he mistakenly thinks is a pool party benefit to "Save the Polar Bears" he discovers that not all gay men go for sleek, svelte younger men and his social and sex lives improve immensly.